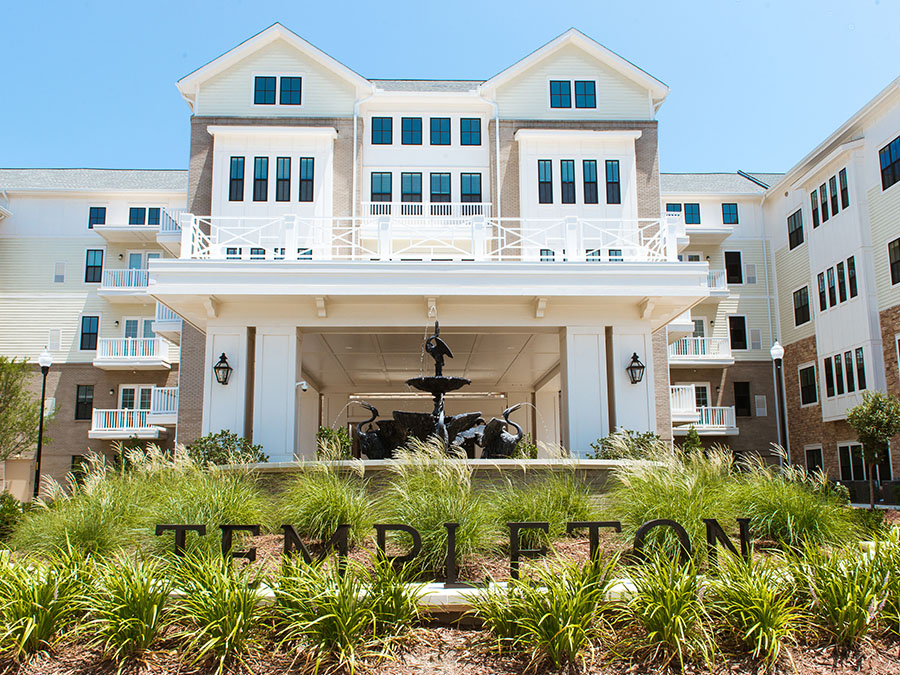 Nxtgen Care goes live at The Templeton of Cary
Nxtgen Care is now live at The Templeton, the latest Liberty Senior Living facility to deploy our powerful health intelligence solution. Located near Raleigh, North Carolina, The Templeton of Cary is a modern continuing care retirement community offering elegant senior living apartments, high-end amenity spaces, an engaging lifestyle, and a continuum of care if needed. An emphasis on whole-person wellness, distinctive dining, high-end amenity areas, and services all provide for the lifestyle earned and deserved.
Last year, Liberty Senior Living entered an agreement with Nxtgen Care to deploy its health intelligence solution across the Liberty network of facilities. Liberty is a privately held seniors care organization operating some 50 facilities spread-out across 5 states serving approximately 5,000 residents.
"The Nxtgen Care solution is a perfect fit with our vision of total resident wellness, helping our staff actively measure and monitor the health and well-being of our residents," says Jennifer LaMar, Administrator, Swift Creek Health Center, The Templeton. "Resident's and their family members are choosing our community because the Nxtgen Care solution gives them access to a private, secure family app loaded with daily real-time health intelligence about their loved on. This is especially important during COVID-19, providing peace of mind for families near and far."
The Templeton of Cary is focused on whole-person wellness, encouraging all residents to participate in wellness activities. As a state-of-the-art facility, The Templeton's goal is to help residents remain at their highest functional abilities and even to improve their fitness and wellness. The Templeton of Cary offers 199 luxury senior living apartments. The campus includes assisted living, memory support, rehabilitation, and skilled care to afford each resident the peace of mind achieved through planning for the unforeseen circumstance of the future.
In March 2020, Nxtgen Care developed an Infection Prevention and Control feature suite to help clients save lives and better manage the risks associated with COVID-19.  The adoption of this feature at active Nxtgen Care client facilities was a large success.  This spurred on demand to accelerate deployment of the Nxtgen Care Platform across the Liberty Senior Living enterprise and at new client facilities. Fall 2020 will see a number of announcements for new seniors care facilities deploying Nxtgen Care.