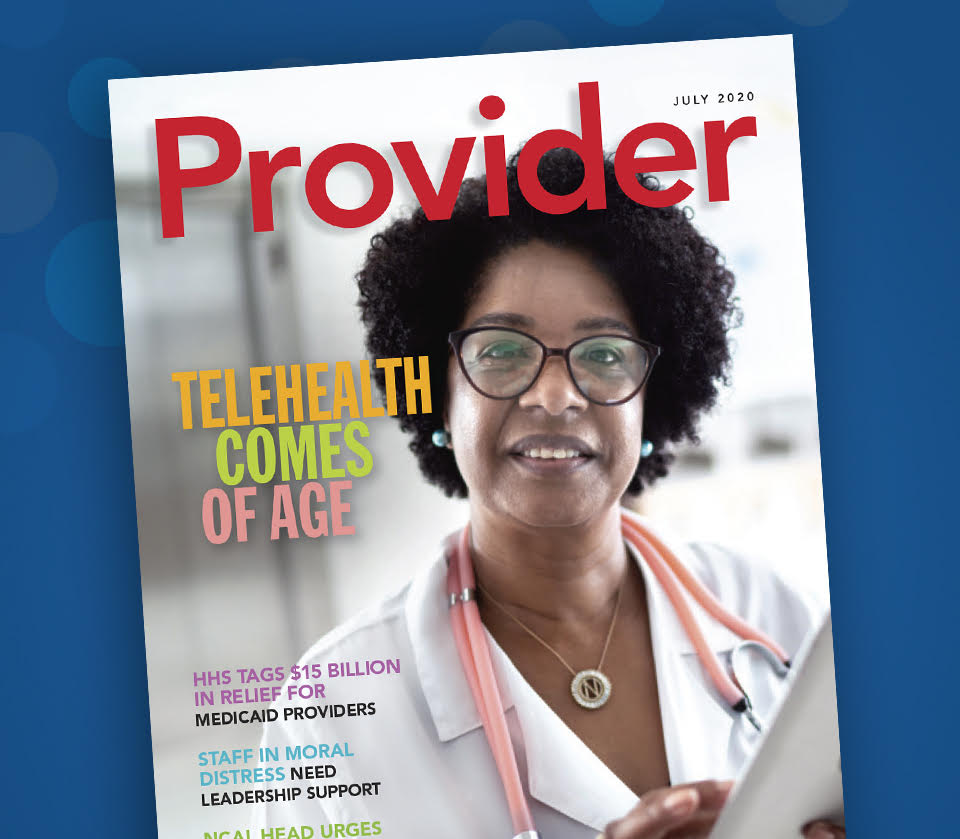 Nxtgen Care gains national industry exposure.
As the battle against COVID-19 has gripped long-term care and assisted living facilities, the industry is seeking out new technology to elevate the response. The July edition of Provider magazine researched and investigated how seniors care operators are embracing technology in this battle.  For its innovative technology and COVID-19 feature suite, Nxtgen Care was featured in the July cover story. View this story online, or download a PDF copy.
While long-term and post-acute care (LT/PAC) providers have reconfigured their approach to technology to help meet the new demands of COVID-19, technology providers like Nxtgen Care have stepped up to the challenge.
"There is a general consensus that pandemic plans moving forward must have effective contact tracing, physical distance monitoring, and isolation strategies," says David Burke, Nxtgen Care Founder & Chief Executive Officer. "Effective means there is a real-time monitoring or clinical surveillance functionality verifying these measures are happening as planned and if not, providing intelligence to all stakeholders about what needs to change or be improved."
Nxtgen Care has seen the usage of their products increase since the start of COVID-19, which includes M-Factor, an app that gives staff and family members real-time access to a resident's daily activities. "More family members are on the app more frequently and for longer periods of time to 'check in' on their loved one," says Burke.
Established in 1974, award-winning Provider magazine is the monthly print publication of the American Health Care Association and the National Center for Assisted Living.  With a readership of more than 52,000 owners, operators, clinicians, administrators, and others working in nursing facilities and assisted living communities across the USA, Provider maintains the highest readership of any other publication in the profession.