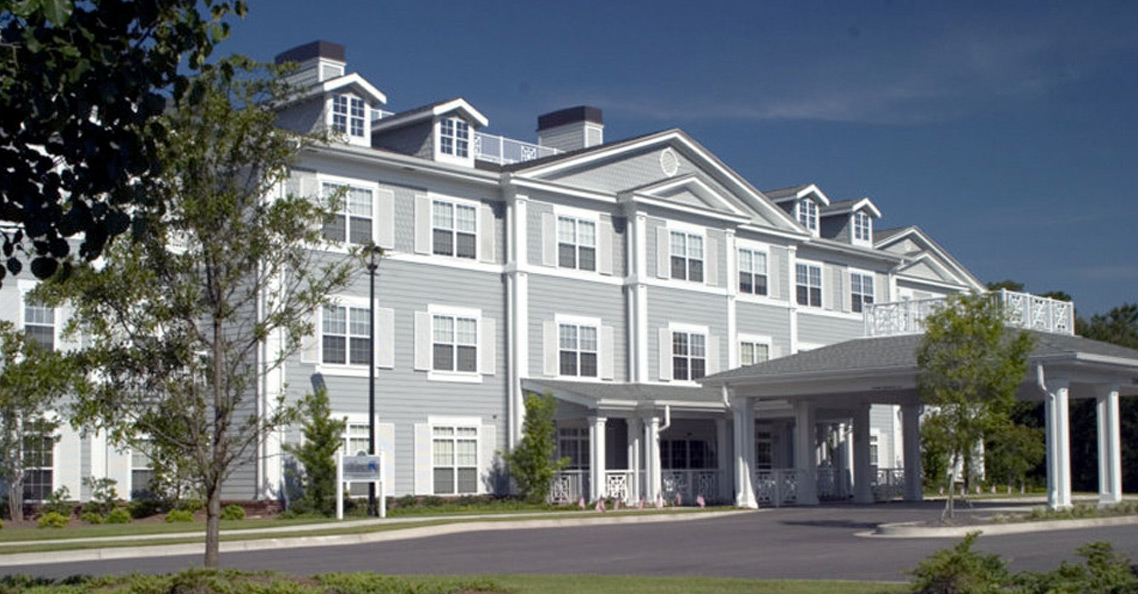 Checkin Launches Liberty Living Pilot
Liberty Healthcare, a privately held seniors care organization based in North Carolina, has partnered with Checkin Technologies to conduct a pilot of the Checkin Tech Platform. Liberty Healthcare, who owns and manages 35 seniors care facilities in Eastern USA, selected The Kempton, a 52-Resident Assisted Living facility in Wilmington, NC for the pilot.
Prior to the pilot launch, The Kempton was outfitted with sensors discreetly positioned throughout the facility and in each assisted living apartment. These sensors along with Checkin Tech Liveables worn by all staff and residents will communicate data to a central hub uploaded to a cloud-based server. The sensors and liveables will sync real-time data into customized dashboards tailored for a range of stakeholders including management, frontline staff, residents and resident families.
"I'm excited to see the platform in action," said Lisa Baker, Administrator, The Kempton at Brightmore. "In preparing for the pilot we set up a series of performance goals, which was a good experience. If we can use this to improve operation and staff care level, well, that will be the key measure of success."
Beyond the staff at The Kempton, Liberty Healthcare Senior Management will be keeping a close eye on the pilot.  If the pilot results prove successful, expanding the Checkin Tech Platform to other Liberty Facilities will be considered.
#