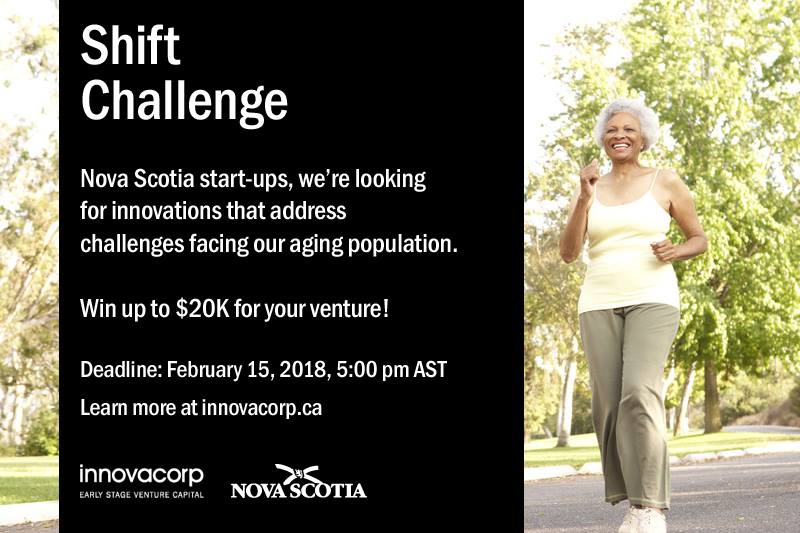 Checkin Tech Wins Innovacorp Shift Challenge
CheckIn Technologies emerged as the champion in the 2018 Innovacorp Shift Challenge. The Shift Challenge is an annual event sponsored and funded by Innovacorp (www.innovacorp.ca), Nova Scotia's early-stage venture capital organization.
The 2018 Shift Challenge received 26 submissions, and a judging committee selected a shortlist of only four applicants to move on in the final challenge stage. Following pitch presentations from each of the finalists, the judging committee selected Checkin Technologies as the winner. In doing so, CheckIn Tech received $20,000 and business guidance to help them progress and further develop their business.
"The Shift Challenge was a lot of fun, pitching our business model and technology to an audience of people who never heard of us before. It's always nice to get positive feedback, especially from a competitive setting. Winning helped us know we're on the right track," said Shaun Kenny, Chief Technology Officer, Checkin Tech.
#