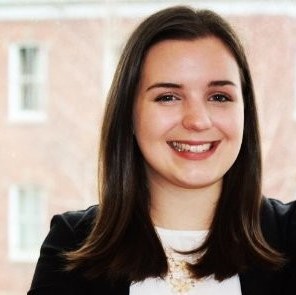 Rita-Clare, building relationships at Nxtgen Care.
Rita-Clare LeBlanc is focused on building relationships and customer service in her role as Manager, Client Success at Nxtgen Care.
Prior to joining our Nxtgen Care Team, Rita-Clare worked in the charity section, first at Prostate Cancer Canada, and later at Children's Wish Foundation. In these roles, she planned and implemented events working with a wide range of donor stakeholders and internal departments. "The best part of this experience was learning how to work with many different people and build relationships. Things can get pretty stressful, staying clam and planning in advance helped me a lot" said Ms. LeBlanc.
In her role as Manager, Client Success, Rita-Clare is the primary liaison for Nxtgen Care clients.  She has a particular focus on ensuring the new customer/facility onboarding and training process hits the mark.  It is a job that comes naturally to Rita-Clare, as she was drawn to Nxtgen Care by the opportunity to make a difference in the lives of seniors. "Without a doubt, being part of a team that is focused on improving the meaningfulness of care for seniors is very exciting," said Rita-Clare.
A native of Halifax, Rita-Clare received a Bachelor of Business Administration from St. Francis Xavier (StFX) University. In her spare time, she enjoys volunteering in her community.  In fact,  she has channeled this passion for giving back by conceiving and launching her own charitable endeavor – The Sandwich Club, a group of youth in grades 4 to 12 that come together once a month to make lunches for people experiencing homelessness in Halifax. Well done Rita-Clare!
– Team Nxtgen Care